MLTPA Foundation Board of Directors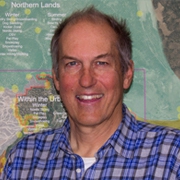 John Wentworth, President
John moved to Mammoth Lakes on July 4, 2000 as a full time resident. In 2005, he became involved in the community discussion regarding a public access easement from the Sherwins for backcountry skiers and snowboarders. John has served as Board President since MLTPA's incorporation in 2007, and the Foundation's CEO through 2014 when he was elected to the Mammoth Lakes Town Council. Prior to settling in Mammoth Lakes, John worked in the motion picture industry, where his credits include Co-Producer of "Twin Peaks: Fire Walk With Me" and "Mulholland Drive". He has taught at the Art Center College of Design in Pasadena, CA (Fine Arts Graduate Program). He is an avid outdoorist.
Contact: .(JavaScript must be enabled to view this email address), (760) 934-3154
Jay Deinken, Vice-President
Jay served as a missile combat crew commander in the United States Air Force, then practiced patent law for 30 years. After enjoying frequent visits to Mammoth, both Summer and Winter for 15 years, one day he and his wife Noelle were heading back to Southern California when they each realized at the same time that they felt like they were leaving, not returning, home. At that moment, they decided to move to Mammoth, and eventually arrived in town towing a trailer full of household goods right after a series of big storms in early January 2006. Jay has served on the Mammoth Lakes Town Planning Commission. He enjoys a variety of outdoor activities, including hiking, running, alpine and nordic skiing, backpacking, snowshoeing, and bicycling.
Contact: .(JavaScript must be enabled to view this email address)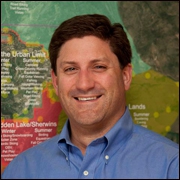 John Urdi, Board Treasurer
John is the Executive Director of Mammoth Lakes Tourism and moved to California in July 2010 with his wife, Nora; daughter, Bryn; and son, Jace. John is active on the US Travel Destinations Council and was elected to the board of directors of the California Travel Association in July of 2013. A native of New Hampshire, John moved here from Wyoming, where he was vice-president of marketing and sales for Grand Targhee Resort. John's 
background includes 14 years with American Skiing Company as vice-president 
of marketing and sales at Attitash Ski Resort in New Hampshire. He also
 spent three years heading up worldwide marketing and sales efforts for
 Colorado Ski Country USA in Denver, representing all 26 Colorado ski resorts.
 John graduated from Boston's Northeastern University in 1993 and spent four 
years working co-op at Sugarbush in Vermont during that time. He and his 
family enjoy skiing, biking, hiking, golf, travel, and the Boston Red Sox.
Contact: .(JavaScript must be enabled to view this email address)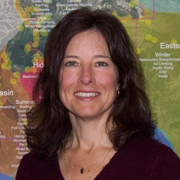 Wendy Schneider, Board Secretary
A native of East Tennessee, Wendy moved to the alluring City of Angels after college, became a lawyer, and discovered the Eastern Sierra. Now a resident of Mammoth Lakes, Wendy runs a regional environmental group and is an avid hiker and biker who utilizes the local trail system on an almost daily basis. She believes that a well-managed and well-maintained trail system, that is accessible to the public and accommodates diverse user groups, is crucial to the health of the Mammoth Lakes area.
Contact: .(JavaScript must be enabled to view this email address)
Silver Chesak, Board Member
Growing up on a 600-acre winery that my father managed in Healdsburg California, I was introduced to the wonder of the outdoors at an early age. My innate sense of exploration led me to the beaches and mountains of Northern California, as I quickly became an avid surfer, mountain biker, climber and skier. After high school, the endless expanses of the Sierra Nevada were irresistible and I moved to South Lake Tahoe to work at Kirkwood Mountain Resort as a ski instructor in 1989. This led to a series of ski area jobs and eventually a not very lucrative or long term but incredibly rewarding career as a professional skier, finishing 9th in the world on the 1995 Freeskiing World Tour. Traveling all over the world competing and creating beautiful images for my sponsors taught me a million different life and work skills that proved to be the foundation for a long career in the ski industry. After settling down in the true alpine environment of Mammoth Lakes to ski and climb in the backcountry, I enjoyed a long and successful career at Footloose Sports as a buyer/manger until 2008 when I was offered a position as a sales rep and relocated to Encinitas California. Over the next 10 years I was able to grow my sales agency enough to represent some of the best brands in the outdoor industry such as Nordica Skis and Helly Hansen clothing. Finally, in 2017 I was able to come full circle and realized my dream of purchasing Footloose Sports from the amazing people that were my previous employers. I am now incredibly thankful to be able to raise my 3 daughters with my amazing wife Lisa in the area that I love and have always referred to as my true home.
Contact: .(JavaScript must be enabled to view this email address)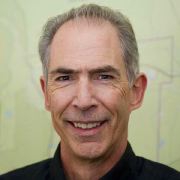 Bill Taylor
IN MEMORIAM: Bill Taylor was a land-use consultant and a resident of Mammoth Lakes from 1974 to 2018. He had a B.A. in anthropology from Amherst College and was a member of the American Institute of Certified Planners. After graduating from college, he moved to Mammoth and worked at a variety of typical ski-town jobs. In 1978 Bill went to work for the Inyo National Forest in archaeology and land-use administration. He started with the newly incorporated Town of Mammoth Lakes in 1985 as its first planner, eventually becoming Deputy Director of Community Development. Bill was involved in all aspects of community planning, environmental review, and policy development. He served on numerous committees and community organizations including the Mammoth Lakes Swim Team and the Mammoth Lakes Rotary Club. Bill and his wife, Sherry, met in Mammoth and raised their two sons here. Bill always knew that the Eastern Sierra was the best place on the planet and regularly got out to hike, cross-country ski, downhill ski, and mountain bike. Bill Taylor passed from Mammoth Lakes and the Eastern Sierra on July 8, 2018.
Contact: