Sierra Star Neighborhood District Planning (NDP) Study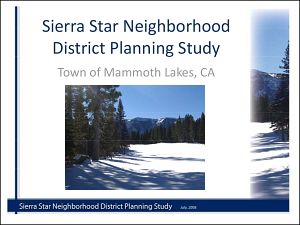 Project Description: "What is the SSMP Land Use Permit Application? The SSMP is a district zoning amendment (DZA) application to the Town by Starwood Development which would involve changes to the 1991 Lodestar Master Plan (LMP) that would result in replacement of the LMP with a new master plan that would change the project name, land area, and land uses set forth in the 1991 plan. The LMP set development standards for an approximately 226-acre site situated around the Sierra Star Golf Course." – from "TOML Public Information Sheet: Sierra Star Master Plan, July 18, 2008"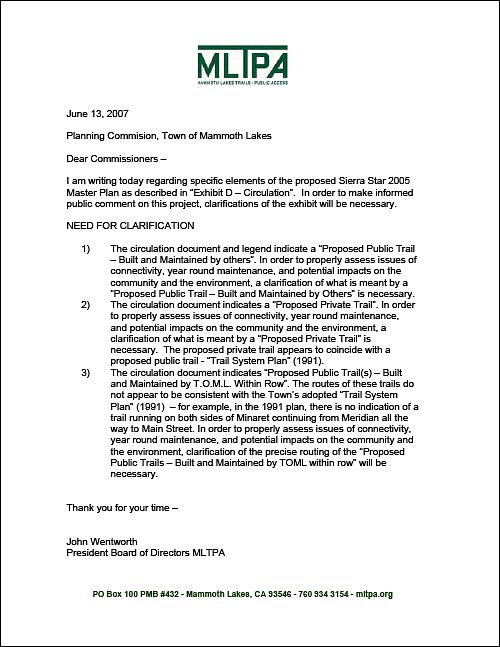 In June of 2007, MLTPA provided written comments to the Town of Mammoth Lakes on the Sierra Star Neighborhood District Planning Study.