What We Do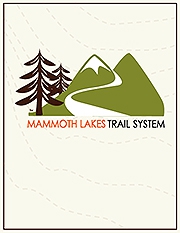 It is MLTPA's mission to advocate for, and be actively engaged with, the planning, implementation, and stewarding of trails and public access projects in Mammoth Lakes and the immediate Eastern Sierra. We are working hard to ensure that trails, public access, and recreation remain high priorities of all the various efforts of the Mammoth Lakes community, and to ensure that General Plan policies and goals regarding these areas are met and, whenever possible, exceeded. MLTPA staff and Board members sit on various Town subcommittees and advisory boards, and attend all relevant meetings of the Mammoth Lakes Recreation Commission, the Mammoth Lakes Trail System Coordinating Committee, and the Town Council. We are there to effectively represent the views and opinions not only of the Foundation, but of the community we serve.
Since 2006, we have worked on a variety of projects with a wide variety of partners to build and enhance the Mammoth Lakes Trail System here in Mammoth Lakes. We have arranged these projects by their high level categories ("Planning", "Design", "Implementation", etc.) so that you can easily explore and understand the goals and strategies of a particular project, identify the role of MLTPA and our partners, and access links to easily download reference documents and other materials that may be of interest.
Also check out the Advocacy section of our website to review MLTPA comments on a variety of public projects, from real estate developments to Neighborhood District Plans to all manner of trail and public access projects on Town and federal public lands.
We regularly notify our e-newsletter subscribers of public meetings where their input will be significant; if you would like to be added to this list, please click on the "E-Newsletter Sign-up" box on the left side of this page.
This page last updated: October 25, 2013