MLTPA Foundation Staff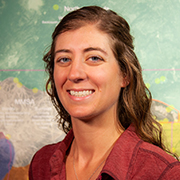 Gretchen Haselbauer, Operations Manager
Gretchen is a new resident to Mammoth Lakes who moved to the Sierras for the amazing skiing. An avid hiker, biker, and runner, Gretchen is excited to be a part of MLTPA, creating a strong connected trail system. Gretchen grew up in Minneapolis, Minnesota graduating from the University of Minnesota with a BS in Recreation, Park and Leisure Studies. She earned a MS from the University of Akron studying Sport Management. She has completed thru hikes of the Superior Hiking Trail, Colorado Trail and the Appalachian Trail. Now she is 'living the trail life' with MLTPA!
Contact: .(JavaScript must be enabled to view this email address)
Andrew Mulford, GIS Manager
Andrew grew up in the countryside of Virginia where he spent his childhood rambling around in a hundred acre forest and kayaking about on the Western Branch Reservoir. With his wonderful mother Jan as a teacher and guide he learned to love the outdoors. Andrew studied Geography at Virginia Polytechnic Institute and used his newfound skills to navigate his way to the opposite side of the continent. He is happy as a clam here on the east side and really enjoys contributing to our recreational landscape through his employment with MLTPA. Andrew's official title is GIS manager, but he sneaks out of the office on occasion to groom the Nordic trails at Shady Rest (snow permitting) and design and build multi-use singletrack trails.
Contact: .(JavaScript must be enabled to view this email address)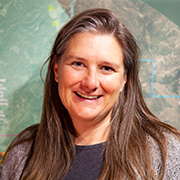 Kristy Williams, Project Management Specialist
Kristy has lived in Mammoth since 1992, when she moved from Southern California "just for the season." She fell in love with the Eastern Sierra and eventually made Mammoth Lakes her permanent home – raising her family here. Kristy graduated from the University of the Pacific with a BS in Business Administration, and since that time has fine-tuned her skills as an event and project manager. She has managed events ranging from major, nationally televised events to smaller, local events and everything in between. Kristy has managed projects for MLTPA off and on since 2007. She has now re-joined the MLTPA team on a part-time basis and is excited to work with this talented crew.
Contact: .(JavaScript must be enabled to view this email address)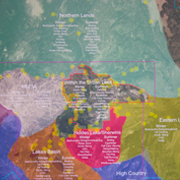 Kiersten Puusemp, Creative Director & Special Project Manager
Kiersten has an extensive background in design, marketing, writing, process development and complex project management working with contemporary art and various institutions from Los Angeles and New York to Europe. Her commitment to making MLTPA look great and accomplish its goals has been ongoing having worked contractually for MLTPA since its initiation, including months spent working on the Measure R campaign in 2008 - the first ever effort to ensure the Mammoth Lakes Trail System would have a sustainable and consistent source of funding. She's studied at U.C. Berkeley, the University of Southern California and the European Graduate School. When not busy with other professional pursuits you can find her out on the hill or in any number of her favorite frequented regions.
Contact: .(JavaScript must be enabled to view this email address)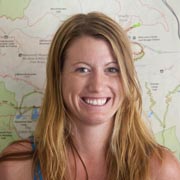 Nicole Montano, WebMaster
Nicole moved to Mammoth Lakes from Long Beach, but her roots lie back East. She has been involved with web/marketing/graphics work for about 15 years, working with several small businesses across the country, but also in the Fortune 500 environment at Aetna Health Insurance. As a Mammoth Lakes telecommuter, she maintains a full time job with a company in East Hartford, CT called finalsite and they have designed a piece of CMS software that they market to independent schools and educational organizations, with over 400 clients worldwide. Nicole is finalsite's Marketing Manager and has been for 5+ years, responsible for the visual brand of the company, which includes the website design, and all of the marketing materials. Working for a web company has kept her on top of all the latest and greatest web technologies - things change fast. She's a big fan of all adobe products....actually - photoshop has been her best friend on a daily basis for the past 15 years. Nicole works part time for MLTPA.
Contact: .(JavaScript must be enabled to view this email address)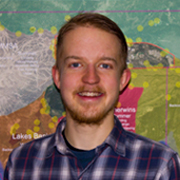 Trevor Van Winkle, Photo & Digital Asset Manager
Trevor moved to Mammoth after graduating from Biola University with a degree in Film Production & Editing. Falling in love with the area while visiting family and exploring the backcountry, he chose to remain in town rather than return to Los Angeles – a decision he's yet to regret. First coming into contact with MLTPA staff through the Mammoth Lakes Film Festival, he has since worked as a field photographer, photo librarian, and digital assets manager. He also works as a freelance photographer/videographer, post-production media specialist, and as a stage manager and lighting technician for Mammoth Lakes Repertory Theatre. In his free time, he can often be found running the MLTS (particularly the Town Loop), and has just self-published his first novel, a high-fantasy epic entitled "The Gräzland Tales", largely inspired by the grandeur and beauty of the Eastern Sierra.
Contact: .(JavaScript must be enabled to view this email address)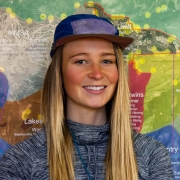 Amber Henshaw, Natural Resources Manager
Amber moved to Mammoth in 2018 from Salt Lake City. She grew up spending much of her time outside enjoying climbing, rafting, skiing and backpacking throughout Utah. Amber graduated from the University of Utah in 2017 with a Bachelor of Science in Geography emphasizing Geomorphology and Hydrology, as well as a Bachelor of Science in Environmental Studies and Minor in Geology. During summers between school semesters she worked as a whitewater rafting, hiking and backpacking guide in Glacier National Park for four seasons. Amber is excited to put her skills to work as a the Natural Resources Manager for MLTPA. She couldn't be happier to be hitting the trail as part of the MLTPA team, exploring her home in Mammoth Lakes.
Contact: .(JavaScript must be enabled to view this email address)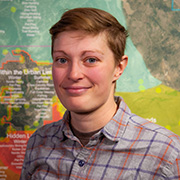 Chelsea Taylor, Project Specialist
Chelsea first came to the Eastern Sierras in 2014 to work on a trail crew in the Inyo National Forest. She went on to lead trail crews in Colorado and after being curious about a public meeting, got involved in strategic planning and public meeting coordination. Chelsea is passionate about working on a team to create access to public lands and public processes that are meaningful, inviting and engaging for everyone. She is excited to give back to the place that started her journey into conservation by joining the MLTPA team and working on the Sustainable Recreation and Tourism Initiative.
Contact: .(JavaScript must be enabled to view this email address)