History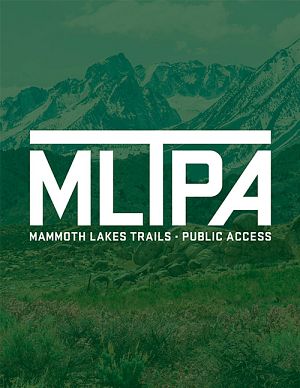 How Did We Get Here? A brief history of MLTPA
Mammoth Lakes Trails and Public Access (MLTPA) was initiated in December 2005 by Mammoth Lakes resident John Wentworth in response to concerns about skier/snowboarder egress from the Sherwin Range back to town. Wentworth and a handful of volunteers compiled the Mobility Plan Resources Report in the summer of 2006, documenting more than 100 points of trails and public access in Mammoth to raise awareness for the need for trail system planning and implementation. Since that time, MLTPA has worked diligently to bring much-deserved focus and attention to the future of our community and to its critical relationship to the public lands that surround our town. We engage with Town government, federal agencies, other nonprofits, the public, and private businesses to work cooperatively toward the goals identified in our Mission and Vision.
Building a Mammoth Lakes Trail System
In October of 2012, the community of Mammoth Lakes celebrated the Grand Opening of the Mammoth Lakes Trail System, a desired outcome of the Town's recently adopted "Trail System Master Plan (2011)". To better understand what happened in the five years between MLTPA's incorporation in 2007 and that beautiful Fall day in 2012, we've put together a short presentation, some summary documents, and a couple of photo galleries documenting all of the partners' efforts for your review. Please have a look!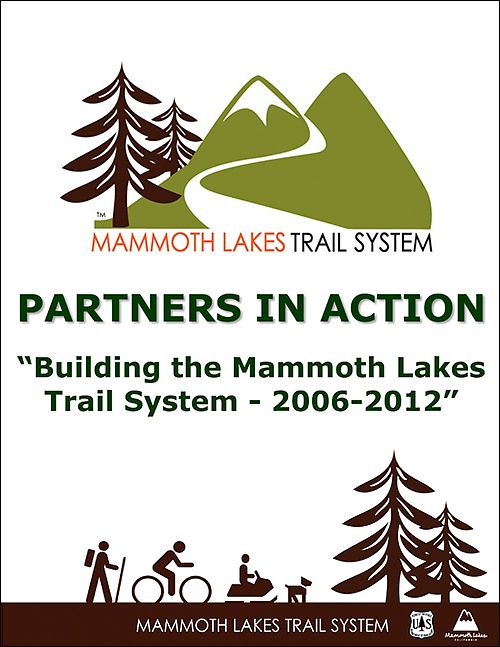 A short (13 min) summary presentation on all that went on between 2006 and 2012, and what some next steps might look like for the Mammoth Lakes Trail System.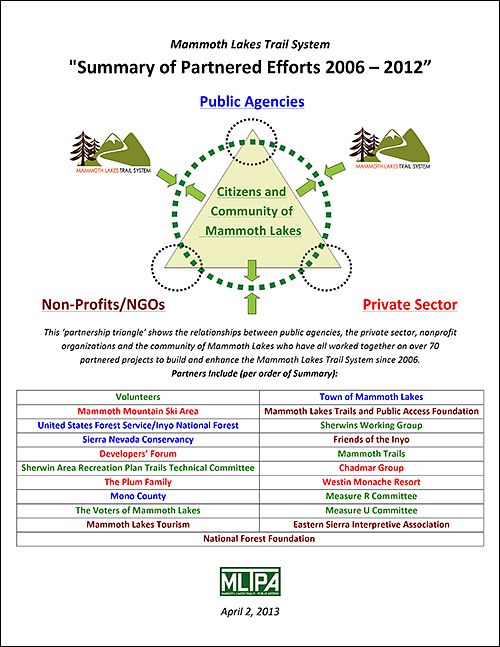 Between 2006 and 2012, 21 different partners worked together in a variety of configurations on 70 different projects to build and enhance the Mammoth Lakes Trail System. MLTPA's report documents the partnered efforts.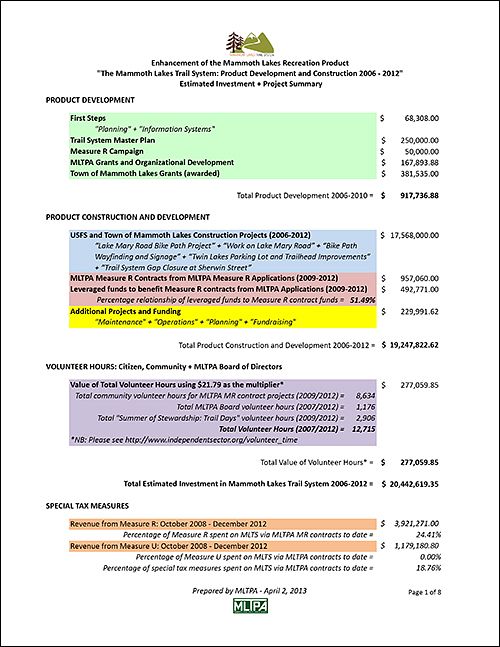 Since 2006, over $20 million dollars have been invested in the Mammoth Lakes Trail System. Federal, state, and local government(s) funds, grants, the private sector, and contributions from individuals and businesses have worked together to make things happen.
Photo Galleries: As partners in the Mammoth Lakes Trail System (MLTS), the United States Forest Service, the Town of Mammoth Lakes, and MLTPA were all busy between 2006 and 2012 building and constructing projects identified in the Town's "Trail System Master Plan (TSMP)". Check out the results in the Photo Galleries below:
This page last updated: July 12, 2013