Home >
Trail Maps and Guides
Trail Maps and Guides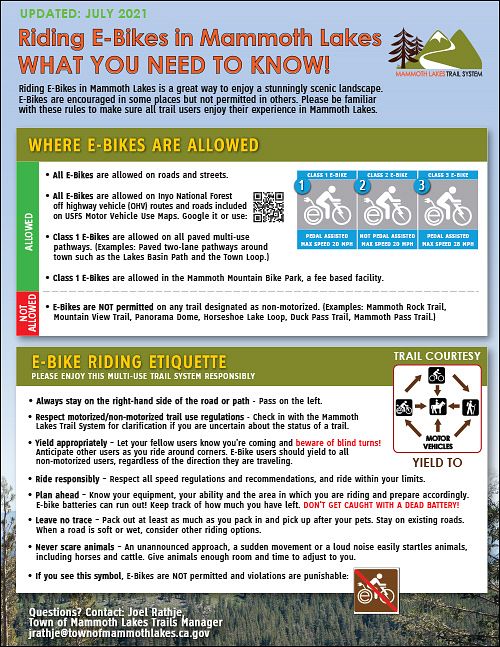 Riding E-Bikes in Mammoth Lakes is a fun way to enjoy the stunningly scenic landscape. E-Bikes are encouraged in some places but not permitted in others. Print or download the handout to become familiar with these rules and locations.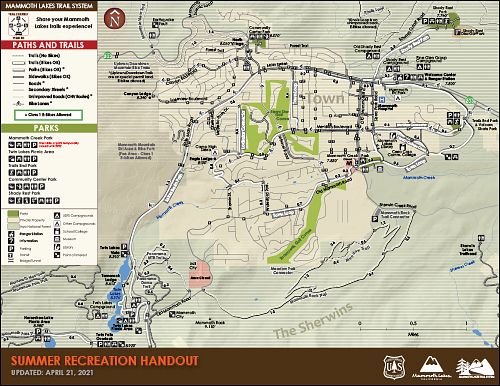 The Mammoth Lakes Trail System has created a Summer Recreation Handout available to print or download. Based on the maps associated with the MLTS signage, it helps identify information about mountain biking, E-biking and hiking.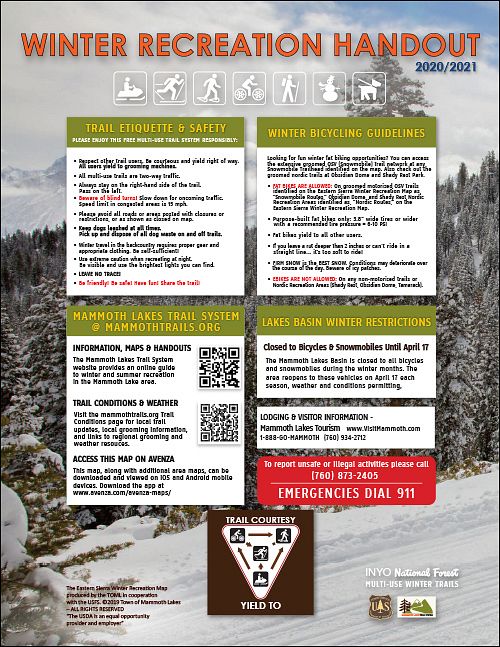 The Winter Recreation maps page provides maps of regional winter trails along with updated information on trail regulations, restrictions and etiquette for cross country skiing, snowmobiling, winter fat biking and more. Download it here, share the trails and have fun out there.
Last Updated - May 24, 2022