Mammoth Trails - History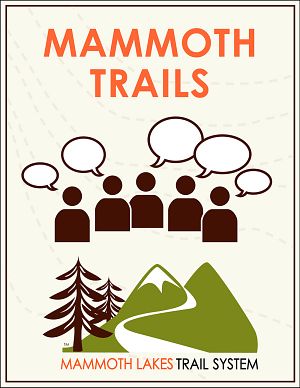 Background: In September of 2006, following up on its presentation of the Mobility Plan Resources Report in August of 2006, MLTPA proposed the formation of Mammoth Trails as a "...confederation of user groups and clubs organized and maintained to promote the pursuit of each group's recreation mission and, importantly, to extend the necessary stewardship to the physical resources upon which these activities take place."
An ad hoc committee of the Mammoth Lakes Tourism and Recreation Commission was subsequently formed and, working together with MLTPA, produced a report for consideration and discussion at MLTPA's Strategic Conference and Public Meeting that November.
During the CAMP: SUMMER and CAMP: WINTER public meetings the following year the drafting of the Mammoth Trails Charter got started. It was completed and adopted by six Mammoth-based outdoor recreation organizations in the summer of 2008.
Consistent with MLTPA's original vision, but elaborated upon and fleshed out by the participation of user groups and Town of Mammoth Lakes staff, the Mammoth Trails Charter establishes a confederation of user groups that seeks to "...effectively and inclusively create and enhance recreation for our community."
In the summer of 2008, six Mammoth-based outdoor recreation organizations signed on to the Mammoth Trails Charter, creating a confederation of user groups that seeks to accomplish the following:
Engage with trails and public access issues and events
Provide timely, reliable outdoor recreation amenity information
Serve as a volunteer resource for stewardship
Enhance and protect the outdoor recreation amenities we all enjoy, while fostering strong relationships between user groups and increasing awareness and understanding of multiple uses
Mammoth Trails enhances and protect the outdoor recreation amenities we all enjoy in the Mammoth Lakes region by fostering strong relationships between user groups to increase awareness and understanding of multiple uses as well as strengthen our community's voice for trails and public access.
If your club or organization is interested in signing the Mammoth Trails Charter, please contact us at info@mltpa.org for details.
JULY 2012 UPDATE: Mammoth Trails held its last regular monthly meeting as part of MLTPA's Measure R contract on July 19, 2012. Meetings will continue on an ad-hoc basis. Email info@mltpa.org for more information.
---
Meeting Agendas and Minutes (2015)
March 13, 2015 "Lake George Project"
Agenda
USFS Scoping Letter
USFS Maps
LABSS Maps
Charter Signatories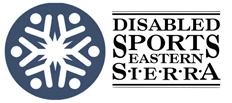 Vision: We believe the freedom and exhilaration of outdoor challenges changes lives. No one should be left behind simply because of a disability!
Mission: Disabled Sports Eastern Sierra is a volunteer-based nonprofit dedicated to changing the lives of children and adults with disabilities and their families by:
offering year-round outdoor sports and activities
creating inspiring challenges
providing expert instruction and adaptive equipment
rallying the community to comfortably accommodate people with disabilities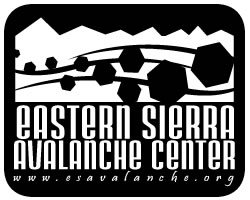 Mission: The Friends of the Eastern Sierra Avalanche Center will advise and educate the public on avalanche conditions in the backcountry of the Eastern Sierra.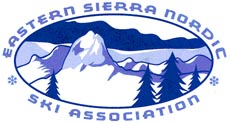 "Building Community Through Cross-Country Skiing"
Mission:
1. To promote cross-country skiing and biathlon in the Eastern Sierra.
2. To encourage the development of responsible and self-motivated skiers through a balance of cross-country ski training, competition, and academics.
3. To help provide the coaching and support required to assist each athlete to ski and race at his or her best, be that at the local, national, or international level.
4. To instill in our athletes a lifelong standard of excellence and integrity in all aspects of their lives: athletic, academic, and social.
5. To promote community participation in cross-country skiing as a healthful lifelong sport.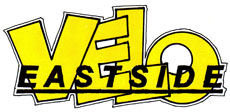 Mission: The Eastside Velo Club is committed to both recreational cycling and racing in and around the Mammoth Lakes, CA, area.

Mission: Friends of the Inyo is dedicated to the preservation, exploration, and stewardship of the Eastern Sierra's public lands.

Mission: The High Sierra Striders' mission is to promote and encourage health, wellness, and fitness through running in the Eastern Sierra. We have fun holding social functions and competitive races (1 mile to 31 miles) throughout the year; check our webpage for more information:
www.highsierrastriders.org
.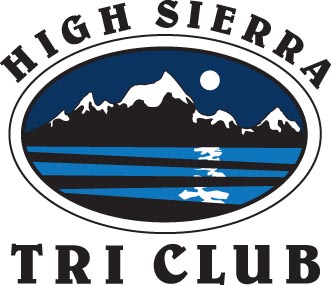 Mission: The High Sierra Triathlon Club was created to promote triathlons, multi-sport training, and good, clean, healthy activity in the Eastern Sierra. We offer a fun and supportive environment for group workouts as well as promote events in the High Sierra including the June Lake Triathlon and the Mammoth Rock Race.

Mission: Our goal since day one has been to build a community that creates opportunities for persons that share a common interest, indeed passion, for quiet winter sports to make the most of the place we choose to live in or visit. Preserving the year-round, non-motorized status of this community asset remains our highest priority.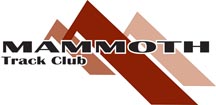 Mission:
To promote health and fitness in the local community through the activity of running and similar forms of recreation, as a non-profit organization.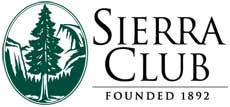 Range of Light Mission:
To explore, enjoy, and protect the planet. To practice and promote the responsible use of the Earth's ecosystems and resources; to educate and enlist humanity to protect and restore the quality of the natural and human environment; and to use all lawful means to carry out those objectives.
This page was updated on March 24, 2015 - 014