RECSTRATS I: A Vision for Recreation in Mammoth Lakes - 2010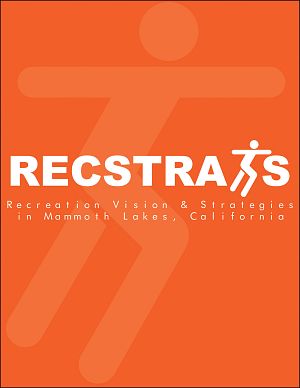 Project Description: At the July 7, 2010, Town Council meeting, MLTPA proposed to fund and convene a facilitated process, consistent with the Town's "Recreation Vision and Policy Development" document, to articulate a vision for recreation in Mammoth Lakes and a strategic plan for its implementation. The process aimed to benefit interagency collaboration, direct the development of recreation infrastructure in the region, and inform the strategic implementation of Measures R and U. On July 21, 2010, the Town Council voted unanimously to move forward with and participate in what became known as RECSTRATS I. A complete list of process participants and outcomes is available in the RECSTRATS I final report, downloadable below. The RECSTRATS effort was a direct outcome of the "Mammoth Lakes Recreation 1.0" process, initiated by MLTPA and the Town of Mammoth Lakes in 2009. For more information, visit our "Mammoth Lakes Recreation 1.0" page.
Project Update: On Nov. 3, 2010, "RECSTRATS: A Vision for Recreation in Mammoth Lakes and a Strategic Plan for Its Implementation" was adopted by Town Council. Included in RECSTRATS I are a vision statement, guiding principles and seven core strategies. On Dec. 16, 2010, Town Council initiated a public process—with significant outreach to the community—to develop a RECSTRATS implementation policy, which came to be known as RECSTRATS II. The complete RECSTRATS II project archive is available here.
This page was updated on December 28, 2013 - 038_03_RECSTRATS